Alocasia portei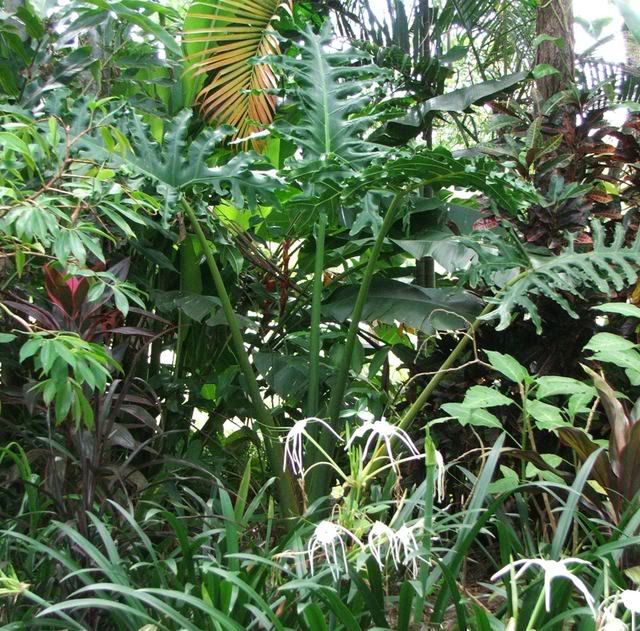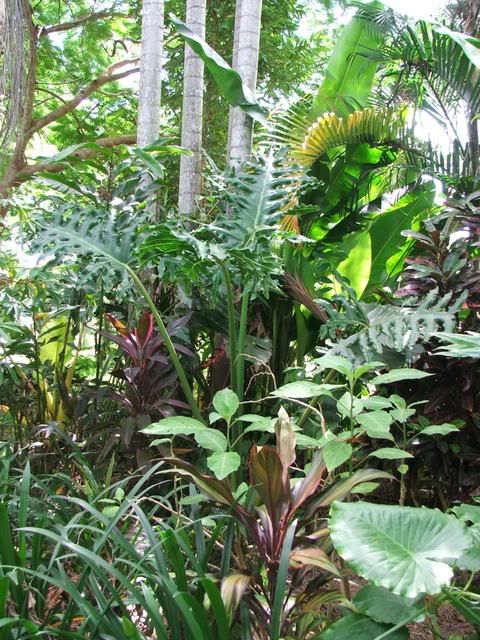 Alocasia portei has quite different leaves to most alocasias - very heavily scallopped and almost fringed. It is a very large alocasia - the plant in the photo is well over 2 metres tall, and has not even started to develop the trunk which it will eventually have.
Each leaf is over 1 metre long, and it will probably get even longer leaves eventually. The leaves are green all over, without any contrasting coloured back as many other alocasias have.
Alocasia portei is one of the parents of Alocasia x 'Portora'.
It likes about 65-75% shade, and may go dormant if the temperature falls below 7 degrees. The plant in the photo gets direct sun during the middle of the day.
Alocasias require continual warmth and humidity. The soil should be rich but well drained, and the plant appreciates frequent watering (daily), especially as if grows larger. Note however, that when the plant is young and small, too much water (particularly if the weather is cold) will rot the tuber, so be careful not to overdo it.
At a glance:
Suitable for Zones: 9 - 12 (see my Zone Hardiness Map page)
Sun requirements: Medium to deep shade
Moisture requirements: regular moisture, well drained soil
Size when fully grown 1 - 1.5 metres
Reasonably frost tolerant
Suitable as an indoor and container plant in a very large pot

May go dormant in winter in colder areas
Back to Alocasias page 2